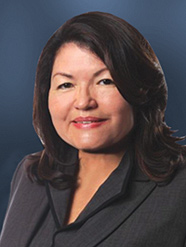 Audrey L. Neal
Audrey Longsworth Neal is the President of Witkin & Neal, Inc.
Audrey has practiced in all areas of real property secured collections for more than thirty years. Prior to 2006 when she and Richard G. Witkin, Esq. founded Witkin & Neal, Inc., she served as Foreclosure Sales Officer, Foreclosure Sales Manager or Loan Service Manager for several institutions including Union Home Loans, Western Federal Savings & Loan and Manhattan Beach Savings & Loan. She also served as an Asset Manager for the Federal Savings and Loan Insurance Corporation (FSLIC) and the Resolution Trust Corporation (RTC) with responsibility for the management and disposition of real property assets.
Since 1992, Audrey has brought this extensive mortgage servicing and foreclosure experience to the processing of delinquent assessment lien collections. Today, this unique blend of knowledge and experience continues to result in fast, efficient and successful resolution of the delinquent accounts serviced by Witkin & Neal, Inc.