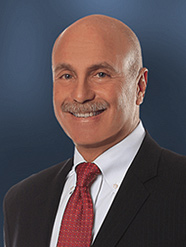 Richard G. Witkin, Esq.
Richard G. Witkin has been a member of the California State Bar since 1975.  Over the past three decades, he has specialized solely in the area of real property secured transactions.
Mr. Witkin graduated Magna Cum Laude from Colorado State University and attended law school at the UCLA School of Law where he obtained his J.D. degree in 1975.
Mr. Witkin was formerly a litigation attorney with the Beverly Hills firm of Levinson, Rowen, Miller, Jacobs & Kabrins.  Thereafter, he was a Staff Attorney, and then Director of, UCLA Student Legal Services from 1977 through 1987 and a member of the faculty of the UCLA School of Law from 1980 through 1987.
After leaving UCLA, Mr. Witkin served as Vice-President and General Counsel of Fidelity Trustee Service, an independent foreclosure trustee.  At Fidelity, Mr. Witkin supervised over 5,000 non-judicial foreclosures of deeds of trust and assessment liens and conducted hundreds of foreclosure sales.  His areas of expertise extend to complex foreclosure issues including mixed collateral, multiple collateral and multiple note secured transactions.
Mr. Witkin is currently a member of the United Trustee's Association and has attained the highest level of expert certification by the association.  He is also a member of the Real Property Section of the California Lawyers Association.  He has lectured on foreclosure issues to various groups including the Beverly Hills Bar Association and the Association of Professional Mortgage Women.
In addition to being a licensed attorney, Mr. Witkin is also a licensed California Real Estate Broker.
Mr. Witkin currently advises the foreclosure trustee firms of Witkin & Eisinger, LLC  in Burbank, California and Witkin & Neal, Inc in Sherman Oaks, California.
Presentations:
Instructor - "Foreclosure 101"-Sponsored by United Trustee's Assoc.
Featured Speaker - Arab American Lawyers Association
Featured Speaker - Beverly Hills Bar Association - Real Property Section
Featured Speaker - Community Associations Institute (CAI)
Featured Speaker - Burbank Bar Association: "Recent Developments"
Speaker - Beverly Hills Bar Real Property Section: "Wrongful Foreclosure"
Expert Witness - State and Federal Courts (numerous cases)
Partial list of published and non-published articles: 
Enforcing Security Interests in Real and Personal Property in California;
Avoiding Impediments to Real Estate Foreclosures;
Negotiating the Foreclosure Maze;
Everything You Wanted to Know About Foreclosures;
Recent Developments in Real Property Foreclosures;
Choosing Between Judicial and Non-Judicial Foreclosure;
Homeowners Association Options at Time of Foreclosure Sale;
Homeowners Association Options After a Senior "Wipe-Out".
Homeowners Delinquent Assessment Liens and Short Sales
Many others